The Best Dispensaries In Ventura, CA: Where Mild Climate, Outdoor Recreational Opportunities, and a Relaxed Coastal Lifestyle Pair Up with Smooth Joints
Ventura, CA — a coastal paradise nestled in Ventura County along the central coast of California — offers an enticing blend of mild climate, outdoor recreational opportunities, and a relaxed coastal lifestyle. This idyllic setting provides the perfect backdrop for indulging in the pleasures of smooth joints and premium cannabis products. Since the legalization of recreational cannabis for adults aged 21 and older through Proposition 64 in 2016, Ventura has emerged as a haven for cannabis enthusiasts seeking high-quality products and experiences that match the city's laid-back vibe.
As you embark on your journey to explore the cannabis scene in Ventura, it's important to remember that while California's cannabis laws are permissive, it's crucial to stay informed about specific regulations and guidelines in Ventura, CA, or any other location you plan to visit. With this in mind, let's take a closer look at some of the top dispensaries in Ventura, where you can experience the best that the city's cannabis culture has to offer.
Embarc: Elevating the Cannabis Experience
Address: 1890 E Main St, Ventura, CA 93001, United States | Store Number: +1 805-871-4201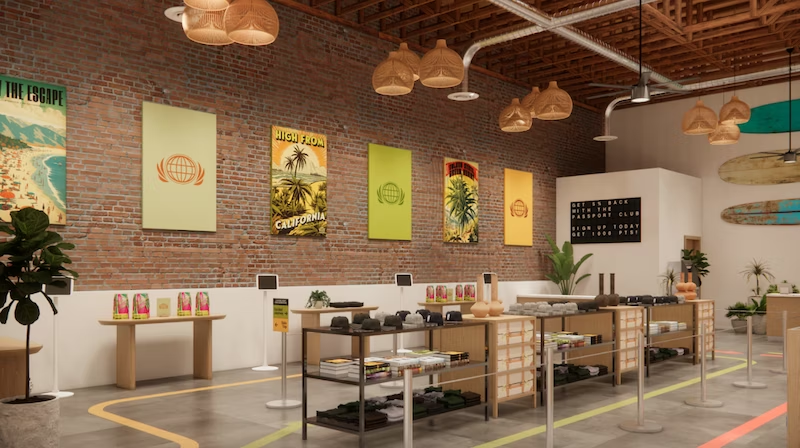 Embarc is set to make a grand entrance into Ventura on September 9, 2023, promising a one-of-a-kind cannabis experience that will leave enthusiasts rejoicing. The much-anticipated Ventura branch of Embarc is dedicated to serving the community with top-quality products. The brand's own SpaceX OG, Orange Runtz, and Meditations strains are a testament to their commitment to excellence. Grown under the warm embrace of the California sun, Embarc's flower promises a truly authentic experience.
What sets Embarc apart is not just the high-quality products but also the exceptional customer service that has earned them a dedicated following. With a passion for providing top-tier products at fair prices, Embarc is poised to create a positive impact on the community. To sweeten the deal, don't miss the opportunity to join the Embarcs Passport Club, offering 5% cash back on every purchase and contributing 1% of sales to the community. Mark August 31, 2023, on your calendar to be among the first to experience Embarc's unparalleled service.
The Higher Path Dispensary: Your Path to Quality and Savings
Address: 14080 Ventura Blvd, Sherman Oaks, CA 91423, United States | Store Hours: 8:00am – 10:00pm Monday-Sunday | Delivery Hours: 12:00nn-10:00pm Daily | Store Number: +1 207-550-0705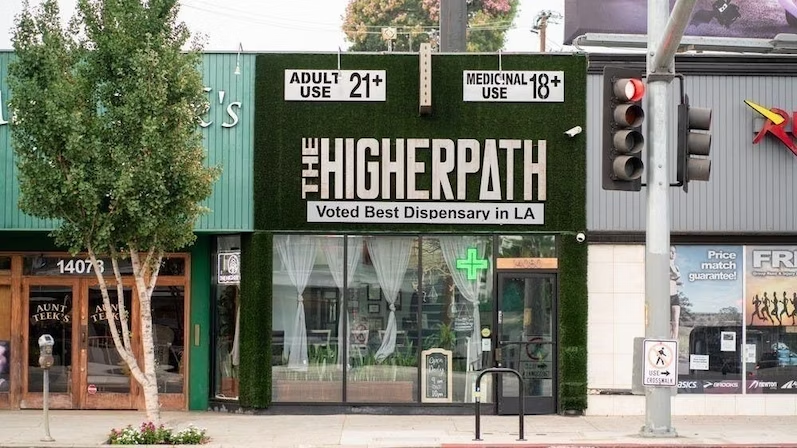 The Higher Path Dispensary is your gateway to a fulfilling cannabis journey. With a generous 10% off your first order and $20 off your first delivery, they're eager to make your introduction to their offerings memorable. Early birds are in for a treat, with a morning special that includes $20 off a $80 pre-tax purchase and a pre-roll for just $1 with any purchase.
Boasting a diverse range of products, The Higher Path Dispensary ensures their shelves are always stocked with high-quality options at fair prices. Backed by a dedicated staff, this dispensary has garnered a 4.9 Google review rating from over 1,000 customers, a testament to their commitment to excellent customer service.
The Healing Touch: Unleash Your Senses
Address: 18013 Ventura Blvd, Encino, CA 91316, United States | Store Hours: 8:00am – 10:00pm Monday-Sunday | Store Number: +1 818-881-1462
The Healing Touch promises an unparalleled sensory experience with a wide array of fire products. From infused flowers adorned with resin, diamonds, and rosin to an impressive selection of infused pre-rolls, this dispensary caters to those seeking potency and variety. For those seeking the ultimate convenience, their delivery service brings the experience right to your doorstep. The friendly and knowledgeable staff are always on hand to answer any questions, ensuring you make an informed choice that suits your preferences.
Sweet Flower: A Locally Infused Experience
Address: 11705 Ventura Blvd, Studio City, CA 91604, United States | Store Hours: 8:00am – 10:00pm Monday-Sunday | Store Number: +1 818-794-6420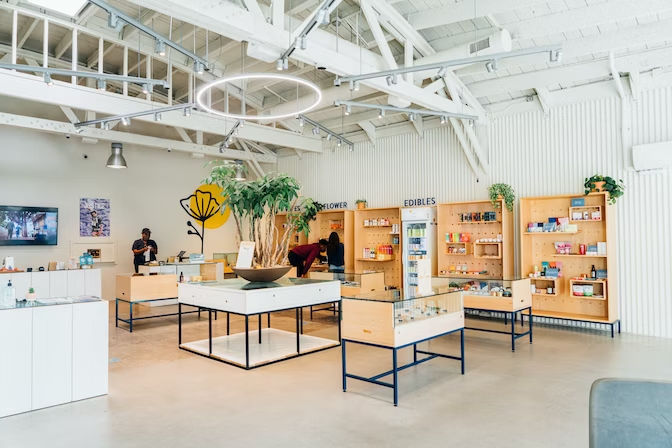 Sweet Flower stands out as a locally owned and operated dispensary, infusing their offerings with a touch of community spirit. Upon entering, you'll be greeted by a clean and inviting atmosphere, setting the stage for a satisfying shopping experience. Their attentive staff is dedicated to assisting and guiding you in finding the perfect cannabis products to suit your needs. Sweet rewards await those who sign up, offering exciting deals that enhance your experience. With the option of doorstep delivery, Sweet Flower ensures your relaxation is never compromised.
Jokes Up Ice Kream: Elevating the Cannabis Aesthetic
Address: 11376 Ventura Blvd, Studio City, CA 91604, United States | Store Hours: 8:00am – 9:45pm Monday-Sunday | Store Number: +1 844-688-7339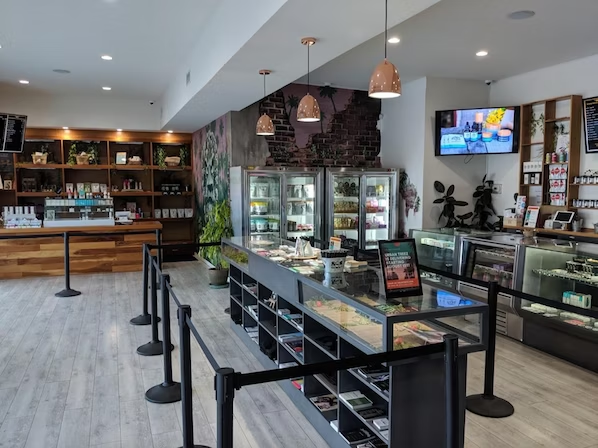 Jokes Up Ice Kream is more than just a dispensary; it's an experience. Known for its high-quality Ice Kream brand, this establishment combines aesthetic allure with top-tier products. Upon entering, you'll be greeted by a calming white aesthetic and spacious layout, giving you ample time to explore their extensive range. Whether you're a seasoned connoisseur or a newcomer to the world of cannabis, the friendly and knowledgeable staff are ready to assist. With their commitment to providing the best, Jokes Up Ice Kream proves to be a standout dispensary in the city.
Ventura, CA, is not only a haven for outdoor enthusiasts and coastal lifestyle aficionados but also a paradise for cannabis enthusiasts seeking the best that the cannabis scene has to offer. As you embark on your journey through Ventura's top dispensaries, you'll discover a range of options that cater to every preference, delivering high-quality products, excellent customer service, and a sense of community. From Embarc's grand opening to The Higher Path Dispensary's enticing deals and The Healing Touch's potency-packed selection, each dispensary offers a unique experience that adds to Ventura's vibrant cannabis culture. And with Sweet Flower's local charm and Jokes Up Ice Kream's aesthetic appeal, your journey through Ventura's cannabis scene promises to be both enriching and unforgettable.